Thank you for visiting nationalbenefitsprograms.org
National Benefits Programs is an officially authorized National Agency. We have official written verification and acceptances, to provide a variety of Supplemental National Benefits Programs.
We provide programs exclusively for all:
Military, both Active and Reservists,
Veterans,
Federal Personnel,
State Personnel
County Personnel
City Agencies
Municipalities
Governmental Agencies
including immediate family members
and All Respective Retirees.
AT NO COST OR OBLIGATION;
No matter where they may reside in the United States.
Also included, are personnel and retirees from all:
Police & Fire Rescue Officers
All Hospital Staffers
Health Care Providers
School Faculty and Support Staffers
Civil Service Personnel
Labor Union Members
Department of Transportation
and all Federal Credit Union Members.
NOTE: ALL VICTIMIZED FAMILIES, HAVING LOST THEIR VEHICLES, OR HOMES DUE TO EXTRAORDINARY WEATHER EVENTS, ARE PRIVILEGED TO USE THESE BENEFIT PROGRAMS, AT NO COST OR OBLIGATION.
Also, all Members of Charitable Organizations under the Federal IRS 501-3c and alike tax codes, are eligible to participate with these same programs, at no cost or obligation.
These various Special National Benefits Programs provide exclusive Discounted Vehicle Purchasing and Leasing Programs guaranteed with pricing below all offers given to the general public, including low financing rates. We have special programs for:
Home Mortgages
Home Refinancing
Loan Modifications
full Real Estate Services
Life Insurance with special incentives, including long term
specialized Health Care Insurance Programs.
Annuity Programs, with built in guaranteed loss protection, regardless of market trends & IRA Rollovers.
All at rates not available to the general public.
Click to Contact Us and call the United States Toll Free Number for the National Benefits Programs Office nearest your residence.
We strongly suggest that add this site into your bookmarks to frequently check for more national benefit programs with expanded features which may be added over time.
We look forward to being of valued service. Thank you!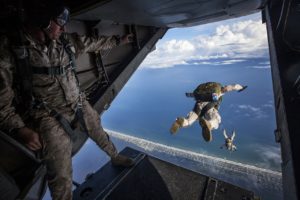 WE PROUDLY SALUTE, HONOR AND SERVE OUR ARMED FORCES AND THEIR IMMEDIATE FAMILY MEMBERS